Improve the Quality of Your Water
Do you want your plant life and fish to thrive? Call us for lake and pond chemicals that will improve the overall quality of your pond or lake.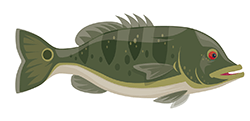 MC Aquatics sells only aquatic-registered algaecides and herbicides that are EPA approved for aquatic use. We can diagnose the situation and determine which safe aquatic chemicals will clear up your water quality issue most effectively.
Call 812-528-3576 to learn more about aquatic chemicals available at MC Aquatics.