Are Your Aquatic Weeds Out of Control?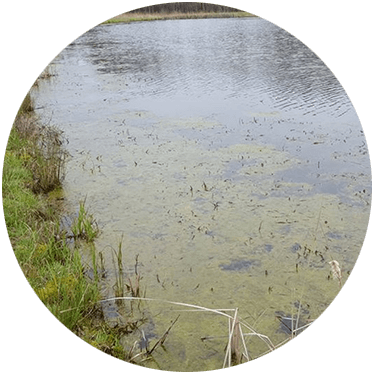 If invasive aquatic species have taken hold in your lake or pond, turn to MC Aquatics for an array of weed management services. Don't wait as invasive aquatic species can quickly choke out the native plant and animal species.
You can rely on MC Aquatics for:
Pond weed control
Lake weed control
Aquatic weed control
Pond herbicide service
We'll use a boat to take a close look at the problem and identify the weeds that need to be controlled. Once we understand what kind of weeds we're dealing with, we can choose the appropriate aquatic chemical treatment to control the specific species of weeds.
TRUST A PROFESSIONAL AND AFFORDABLE AQUATIC WEED CONTROL COMPANY
Aquatic weed control requires a different approach than terrain weed control. By hiring MC Aquatics you will hire a pond weed control company that has the experience to identify the particular problem and get rid of the invasive weeds effectively.
Contact MC Aquatics today at 812.528.3576 to schedule lake or pond weed control.