Enhance Your Aquatic Landscape with a Fountain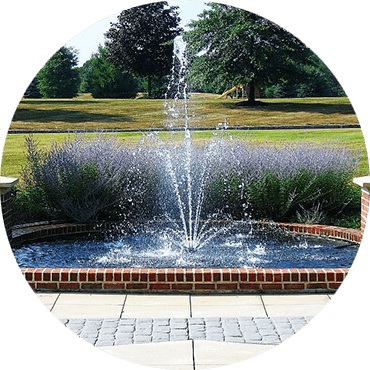 Add movement and ambiance to your lake or pond by installing a fountain. Fountains make a great focal point for any lake or pond.
Discover the Power and Beauty of the Masters Series by AquaMaster. These revolutionary fountains are available in a wide variety of spray patterns. The Masters Series is available in ½ HP through 10 HP. AquaMaster fountains are designed for optimum aeration for your pond or lake.
We also provide fountain repairs when your fountain isn't working properly. Call today to schedule your fountain installation or repair.